Topic: error: can't have a partition outside the disk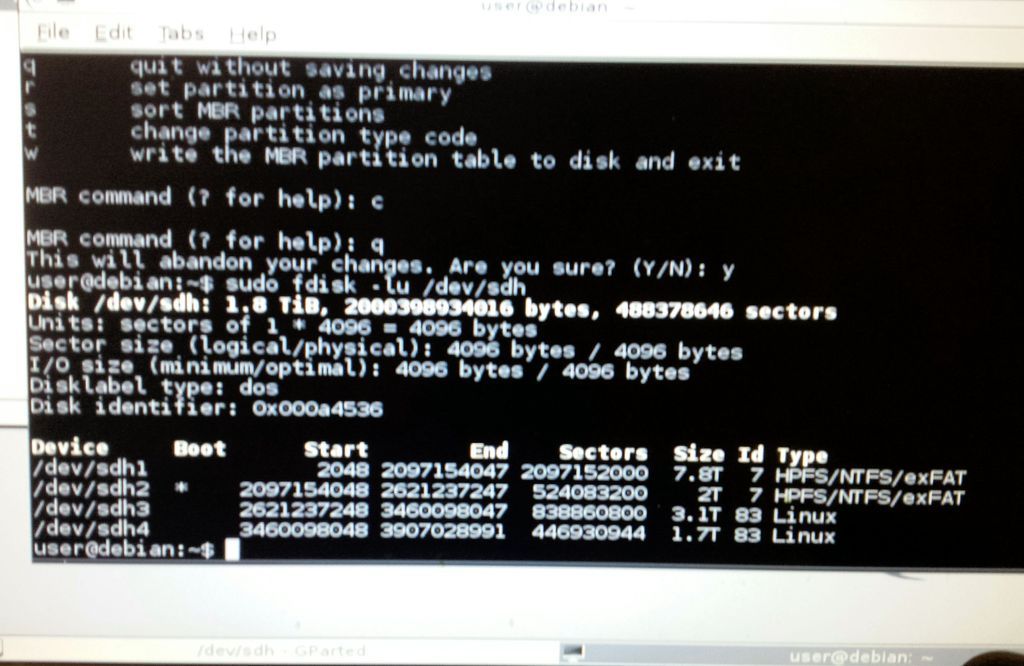 Ive seen a few posts on this but none that exactly fit this issue.
This is a 2TB drive and some how the first partition is listed as 7.8TB.
I dont know where to begin to even try and repair this blunder, strange thing is it works fine..
In both linux and windows, and they show the correct size too, but not when you view it from the live disc.
I think it was originally set up with a windows program called mini partition tool or something to that effect.
So im trying to back everything up before i attempt anything on this because im not sure how this is going to go..
Any ideas???