Topic: Help resizing partitions in a dual boot XP/Ubuntu 16.04 system
I initially created a dual boot XP/Ubuntu configuration on a 60GB harddrive where 40GB was allocated to the XP operating system and 20GB was allocated to Ubuntu.
I imaged the drive using Clonezilla and have restored the image to a 120GB harddrive.
From Gparted (running within Ubuntu) a screen capture shows the current situation.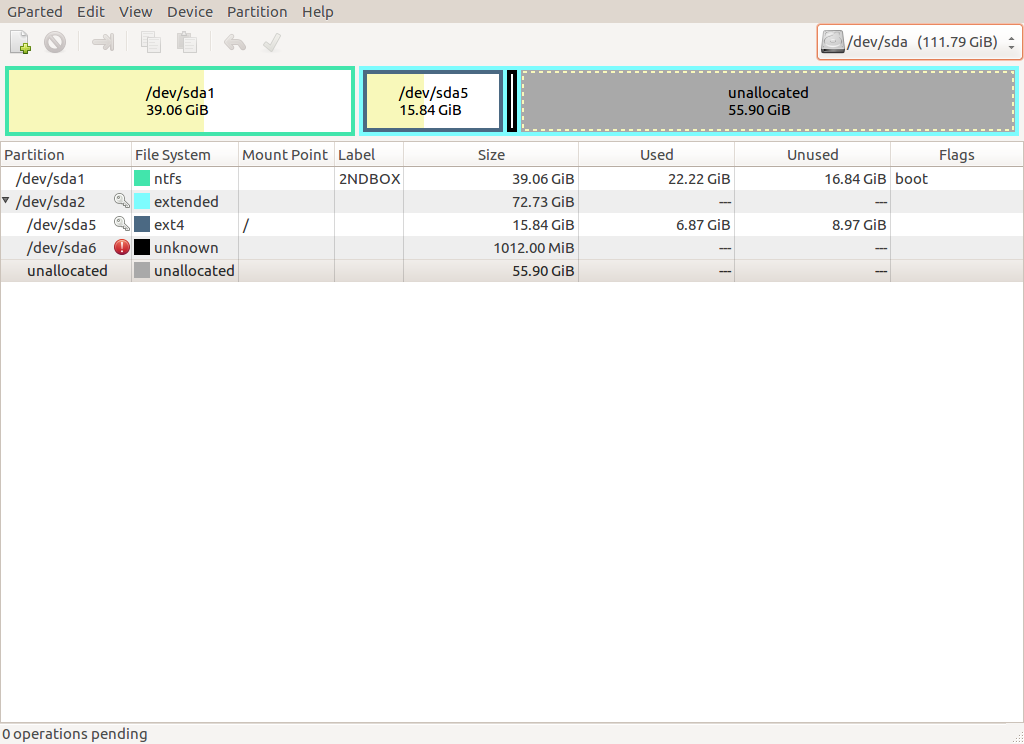 From the unallocated space available I need to increase the NTFS partition by 40GB with the balance to be applied to the Ubuntu installation.
I am also uncertain whether /dev/sda6 is properly configured as the swap file.
I am a newbie in Linux but well versed in Windows operating systems.
I am also new to this forum.
Any assistance to sort this out would be greatly appreciated.
Thanks
PS - I hope my screen capture has been properly incorporated in this message. If not, advice on how to include images in posts to this forum would also be appreciated.
Edit:
Switched to using the direct URL for the picture from photobucket.com and corrected the BBCode so that it displays in the forum. (mfleetwo)